Westchester Estate Planning Attorneys
Secure Your Legacy with Help from a Legal with 30+ Years of Experience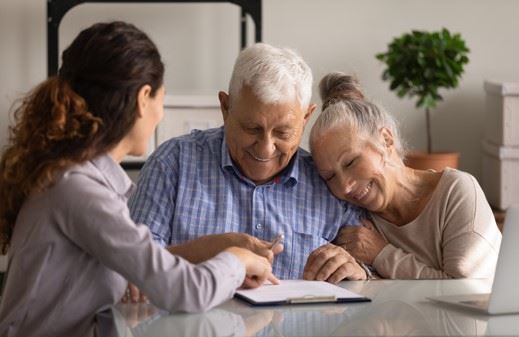 Estate planning refers to the process of making arrangements for the distribution of your assets and care for yourself and your heirs as you age. It includes much more than simply a last will and testament – it's a thorough collection of documents, each designed to account for different needs and assets.
The Law Offices of Steven M. Adler, PLLC approaches every estate planning case like it's our only. Our Westchester estate lawyers are dedicated to listening to your situation, your imagined and preferred future for your property, and the loved ones you'd like to provide for. After understanding your case, we will make you aware of the documents available to help you work towards your goals, help you understand them, and take the lead in implementing them to provide you with a binding and protective estate plan.
Our estate planning attorneys in Westchester can help with any estate planning need you have. Call us today to start reviewing your case: (516) 740-1184.
The Importance of Estate Planning
You've spent years creating the life you now have. You've worked and acquired a pocket of wealth and savings, perhaps you've started a family. Regardless of what your life consists of, it's important to ensure that what you've strived for is adequately protected and accounted for when you are no longer here to care for it yourself. Estate planning offers significant security to whatever and whomever is important to you.
Estate planning is important for your assets because it can:
Name your beneficiary
Minimize incurred estate taxes
Minimize the necessity of probate and thus the delay in transferring assets
Estate planning is important for your loved ones because it can:
Name guardians for your dependents
Spare them from any disputes resulting from an illegitimate or incomplete will
Provide them with advance health care directives to follow, rather than enduring the anxiety of deciding potential medical treatments themselves
Estate planning is important for your legacy because it can:
Establish donations to a group you support
Document burial and funeral plans
Perhaps the biggest benefit is how easy the process can be with the help of the Law Offices of Steven M. Adler, PLLC. Our Westchester estate attorneys can alleviate your stresses throughout the process and help you establish a document designed to accomplish your goals.
Our Westchester estate planning lawyers can contribute invaluable support throughout your estate planning process. We know the system and the documents involved and can provide professional counsel to help you maximize the wealth you can pass on while minimizing applicable taxes and transfer time. Throughout the entire process, we'll remain committed to helping you craft a legacy you can be proud of.
Don't delay in protecting your future any longer. Contact the Law Offices of Steven M. Adler, PLLC for help from our estate planning lawyers in Westchester.
Consider us to be your trusted advisors
If we are unable to help you with a case we are more than happy to refer you to one of our trusted attorneys.
Why Our Compass of Knowledge Continues to Navigate Our Clients Successfully
30 years of experience on your side.

Personalized approach with all of our clients.

Responsive to all client inquiries.

Effective service, proven results.