Recently, our founding attorney Steven M. Adler was accredited by the National Organization of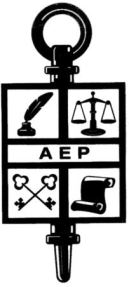 Professional Estate Planners (NAEPC). The NAEPC is a national network of affiliated estate planning councils and credentialed professionals who have come together to achieve estate planning excellence. It helps establish and monitor the highest professional and educational standards among estate planning individuals.
Steven M. Adler is now an Accredited Estate Planner® (AEP®), a graduate-level specialization in estate planning. It was obtained in addition to already recognized professional credentials within real estate laws and other disciplines, such as Chartered Life Underwriters®, Certified Public Accountants®, Certified Financial Planners®, Chartered Financial Consultants®, and Certified Trust and Financial Advisors®.
This designation is awarded to recognize estate planning professionals who meet stringent requirements of knowledge, experience, education, character, and professional reputation. As an AEP® designee, Mr. Adler must now embrace the team concept of estate planning and adhere to the NAEPC Code of Ethics, as well as participate in annual renewal and recertification. This means he is always held to high standard of ethics and education that he will always seek to meet.
Congratulations to our founding attorney for his tremendous accomplishment. For more information, visit the NAEPC website. Or, if you would like assistant in estate planning, contact our excellent and certified Long Island real estate attorney. He has more than 20 years of experience in estate planning, probate, real estate, business law, and family law. Our firm relies on a flat-fee system, which means there are no surprises or hidden fees to worry about. To get your case started, contact us at (816) 740-1184 or fill out our online form for help today.